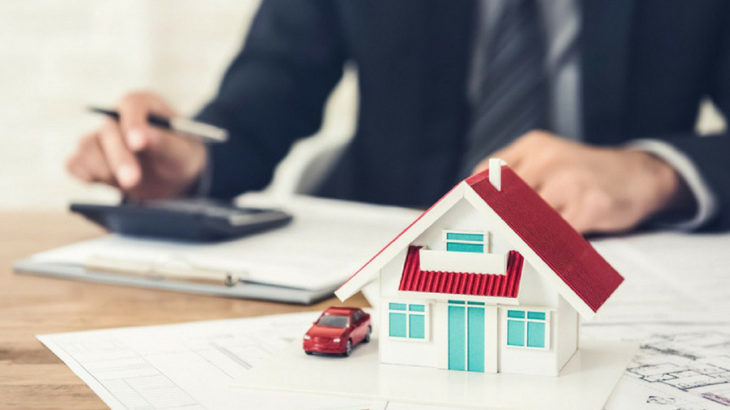 Loan Against Property Is Becoming One Of The Popular Loan Types In India. Here Are The Top Benefits Of Availing Loan Against Property In India….

For those who face financial emergencies, a loan is the first and foremost option that comes to mind for a large sum of money. When it comes to availing of a loan to meet your financial requirement, there are many types with unique features.

Loan Against Property (LAP) is becoming popular nowadays to suit your financial requirement striving for different purposes. But the question is, what is LAP and how it helps to meet your financial goals?

In this blog post, we are going to consider the top benefits of choosing a Loan Against Property and the most ideal Loan Against Property Providers in Delhi.

"At Loan Town, we are one of the most prominent Financial Institutions with more than a decade and with thousands of clients across Delhi - We are one-stop solutions to meet diverse Finance Requirements and fulfil your dreams with our diverse varieties of loans. As a loan provider in Delhi, we understand your needs and make your Loan Approvals fast and hassle-free, thereby opening doors to your future". Below are some of the benefits of opting for a Loan Against Property In India. So without any further ado, let's consider!

Top Benefits Of Loan Against Property In India
Loan Against Property refers to making the right use of the stored-up value of your residential or commercial property to raise funds for business and personal purposes. Below are some of the top benefits of opting for the Loan Against property:-

A lower interest rate is one of the biggest advantages of opting for a Loan Against Property. LAP is a secured loan Type with lower rate interest when compared to other loans. Since the lenders are offered the right to make a legal claim on the property thereby the risk factor is low for them. Consequently, they offer Attractive Interest Rates and lower your EMI with a low financial burden on the borrower.

Even if you have availed loan against property, you can still continue using your property which makes even it more efficient for everyone looking for a loan. Whether it is any type of property such as commercial or residential space, rented out or self-occupied, you can use a diverse range of properties for availing loan.

Quick And Hassle-free Loan Approval
Availing Loan Against Property is one of the quick and hassle-free processes mainly in financial emergencies. You can choose LAP with its easier approval process than other unsecured loans.

If you use your loan amount from Loan Against Property for specific purposes like purchasing a residential property, it allows you to avail tax benefits on the interest and the processing fees. For both business professionals and individuals, Loan Against Property can be an incredible option to raise funds and meet your diverse future goals.

However, the approvals and complete process of LAP could be challenging especially when you immediately require a large sum of money. At Lown Town, we are one of the leading Loan consultants and providers that can incredibly help you make your dream come with hassle-free and easy Loan Approvals. Let's discuss how we help you meet your financial requirement.

Ultimate Destination For Easy & Hassle-free Loan Approvals - Lown Town
At Lown Time, we are the one-stop solution to meet your large sum of money requirements with our wide variety of loans for fulfilling your dreams. As one of the leading Loan Against Property Providers in Delhi, we are offering multiple finance options and loans across diverse categories. With years of experience and the deep expertise of our Professionals, we offer diverse loans such as Home Loan, Mortgage Against Property, Personal Loan and so on. We facilitate your different types of loans with our affiliate partner banks and also offer consultants that best fit your financial requirement. We have a diverse range of loans - Loan Against Property is one of the best-selling options that put your money at your disposal to utilize whenever you require them.

Why Choose Loan Town?
Counted among the top-rated company for Loan Against Residential Properties in Delhi, we have become one of the most eminent financial institutions to provide you with the safest and hassle-free loan approvals with our bank partners. We are the team experts who understand your financial requirement and suggest the finest solution with Attractive Interest Rates and lower EMI.

Here Are The Reasons Why You Should Opt For Loan Providers Like Us:-
Lower Interest rate unlike other loan providers
We make easier and hassle-free loan processing
We consult a loan that best suits your financial requirement
No restriction to using the loan amount for business expansion or personal needs
No post hassles or hidden charges
Low-cost EMI
Services at your door-step

We at Loan Town believe in offering hassle-free and safest options to achieve your dreams without any obstacles. As the top-rated company for Loan Against Commercial Property In Delhi, we are always here to make sure you get an ideal financial solution to meet your diverse requirement. Our first and foremost priority is to provide a one-stop solution for all financial requirements. We have always worked hard to make our customer's journeys our own and empower them with the perfect financial solution to fulfill their dreams.

If you got any financial requirements or need a large sum of money, Lown Time is always at service to assist you with the best you desire. So what are you yet waiting for? Check out our diverse range of loans and feel free to speak to one of our experts, we will be glad to assist you!