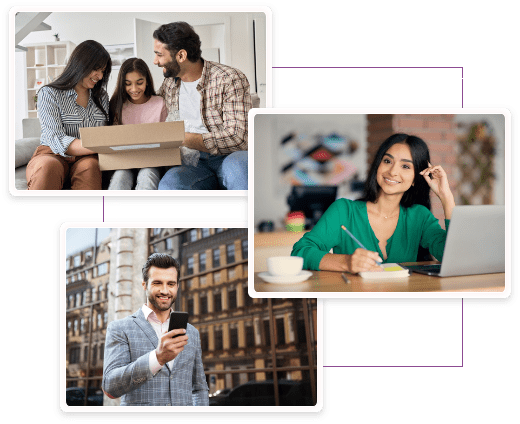 To pay for their rising expenses, more people are now looking for personal loans. It's fact that personal loans are becoming increasingly popular due in part to the fact that they are simple to process and do not demand any security because they are unsecured loans. One trustworthy Personal Loan Service Provider In Delhi is Loan Town, which can assist you in quickly obtaining a personal loan. You may have all your questions about Personal Loan In Delhi answered by using this blog.

How Do Personal Loans Work?
You will be given an unsecured personal loan by financial institutions based on your employment history, credit history, ability to repay the loan, income level, and line of work. To meet your immediate needs, you can use a personal loan, also known as a consumer loan.
What Advantages Come With Obtaining A Personal Loan?
Personal loans require less paperwork and have a quicker approval process than other loans, like home loans, which require a number of them.
A personal loan online will usually be disbursed through one of the several financial institutions within a few hours if the lender is satisfied with your ability to repay the loan.
Lenders give you the freedom to select your loan term, which is another essential aspect of personal loans. One to five years are typical terms for personal loans. As a result, you can select the loan term based on your capacity to pay. To save money on interest payments and pay off the total sooner, get a loan with a shorter duration.
How Much Money Can You Borrow In Total?
The maximum amount you are qualified for depends on several factors, including your income level, your line of employment, and the lender's assessment of your loan application. Lenders typically approve loans based on their calculations, ensuring that the EMI does not exceed 40% to 50% of your monthly income. The lenders also take significant debts into account when determining the loan amount. The lender will base the loan amount if you operate your business or work for yourself on the revenue collected and recorded in the profit and loss statement. If you are a professional and receive a salary, the lender will determine the amount based on your income and other responsibilities.
Is It Feasible To Submit A Combined Personal Loan Application?
You can submit a combined application for a personal loan with your spouse or any other family member, such as your parents or siblings. One advantage of filling a Personal Loan application with a co-borrower is that the lenders will accept both applicants' income into account when calculating the loan amount. You are allowed to submit a more comprehensive loan application. However, if the co-borrower has a poor credit history, there is a potential that the lender will reject your loan application.
What Paperwork Is Needed To Apply For A Personal Loan?
Even though each lender has their requirements for documentation, here are a few that you must include with your application:
• Evidence of income (salary slip, bank account statement, ITR forms)
• Identification and residency documentation
• Authenticated copies of your diplomas and licenses (applicable only to self-employed applicants).
Are There Any Fees For A Foreclosure?
The lender may impose penalty penalties known as foreclosure fees if you decide to repay the loan before the end of the term. This penalty usually amounts to one to two percent of the outstanding debt.

Knowing more about personal loans will enable you to apply online for one and obtain the funding you require to cover your expenses. We offer the safest and most secure Home Loan In Delhi. Connect with us over a call now to enquire more. We are happy to help you.