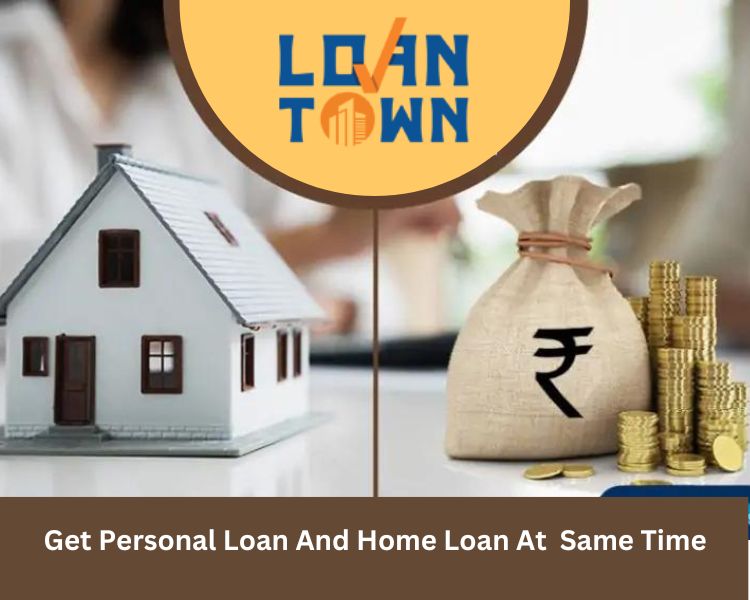 When we want to realize multiple of our dreams jointly, we need to seek external financial assistance from lending agencies. For example, you might desire to buy a new house for your family while still funding your daughter's international education. In such instances, you may feel compelled to take out more than one loan, such as a home loan or a personal loan. Loan Town is the ideal location to go for help. We provide the best and most dependable Home Loan In Delhi and Personal Loan In Delhi. We provide answers to numerous issues about taking out both loans together.
After Taking Out A Personal Loan, Can I Get A Home Loan?
Yes. After taking a personal loan, you can apply for a mortgage. People occasionally take out personal and home loans to handle the same objective. After taking out a personal loan for unconnected reasons like a house wedding or a family trip to the hills.
Things To Keep In Mind When Combining A Personal And Home Loan
One significant issue that may have an impact on your decision to combine a personal loan with a mortgage is a top-up loan. If you already have a mortgage, use a top-up loan; rather than a personal loan to pay the remaining costs. You can take advantage of tax advantages and reduced interest rates.
Credit Score
Your credit score must be high enough for the lender to have confidence in your ability to repay both loans within the specified timeframe. Your CIBIL score provides clear evidence of your level of financial stability. Lenders take into account your income, credit history, ability to borrow, and present debt obligations.
Debt-To-Income Ratio
Pay attention to your overall debt load in comparison to your income. Your debt-to-income ratio, or DTI, which is the total of all your financial obligations divided by your income, is something that lending institutions will constantly look at. Given the inflow-to-outflow portion of your account's balance, if this ratio is too high, it may indicate that you will find it challenging to pay back your obligations.

You can come to us if you need a personal or a housing loan. We offer you the best Home Loan In Delhi. You can be confident of the best financial assistance with low-interest rates, suitable payback terms, and no hidden fees throughout the procedure. Nothing can keep you from accomplishing your goals! Contact us immediately.